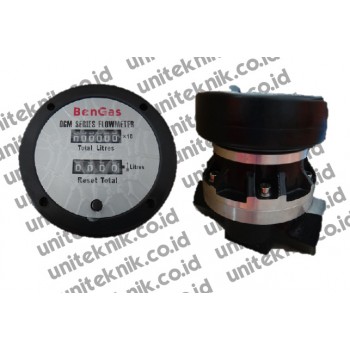 OGM-25 Oval Gear Flowmeter - BenGas
Ketersediaan: Produk ini telah habis stok
Kode: FM-1608
Oval Gear Flowmeter OGM-25
Brand : BenGas
Model: OGM-25
Body material: Aluminium
Accuracy: ± 0.5%
Flow range: 20-120LPM
Media: Diesel/ Gasoline/ Kerosene
Inlet/ outlet: 1 " ( 25mm)
OGM-oval gear meter has the ability to handle a wide range of fluid viscosities with exceptional levels of repeatability and durability, applying in the petroleum, chemical, food industry, etc.
Note: Please Contact Us for more information on Price/Stock/Order. DO NOT order from this website.